Our dentist and team have placed an immense amount of energy into training seriously, and we aspire to be the best trained dental team in Mertztown, Pennsylvania. We are a group of extremely knowledgeable and efficient individuals and are very accommodating to our guests' schedules. Please contact our office today to schedule a visit with Dr. Michael Kun and experience superb dental care. Call Brandywine Dental today at 610-682-6386 to get more information.
Tyisha — Practice Administrator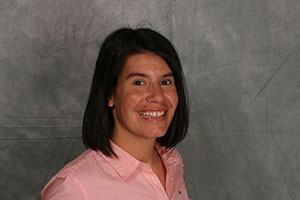 Tyisha joined our practice in 2010 and has been a valuable member of our office. Every day, she connects and builds relationships with our patients and uses her knowledge of dental insurance and financing to assist patients in achieving the smile of their dreams. In addition, Tyisha loves being a part of a team that works together in bringing our patients an enjoyable dental experience. She also enjoys seeing a patient gain their most beautiful smile.
Tyisha is married to her high school sweetheart, and together, they have two boys, Tytus and Tre. Her hobbies include sports, walking their dogs and reading.
---
Alison — Treatment Coordinator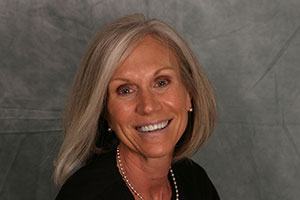 After she graduated from the Lehigh Valley School of Dental Assisting in 2004, Alison has worked with Dr. Kun as his assistant and is now an exceptional treatment coordinator. She completed continuing education courses at the Las Vegas Institute for Advanced Dental Studies (LVI) in TMD/ TMJ K7 training, occlusion, cosmetic restorations, orthodontic for auxiliary, I & II Team Success programs, DOCS sedation dentistry, CAD/CAM E4D training, Fountain of Youth dentures, Certification of Implant Placement and Commonly Prescribed Medication and Impact on Implant Dentistry, training on OSHA, radiology and PCA advanced skin care. She has also attended the International Academy of Comprehensive Aesthetics and the American Academy of Cosmetic Dentistry.
Alison's biggest contribution to the practice is the ability to connect and build trusting relationships with our clients and make their visits as successful and welcoming as possible. She loves having the opportunity to collaborate as a team in order to effectively and efficiently treat our patients. Alison and her husband, Jeff, have a wonderful family of four children, whom she enjoys spending time with.
---
Hayley — Treatment Coordinator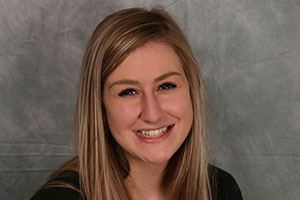 Since 2017, Hayley has been our treatment coordinator and attended the Lehigh Valley School of Dental Assisting. She enjoys being a part of such a friendly and outgoing team that is always willing to introduce new concepts to her. Hayley contributes to our practice immensely with her eagerness to learn and her willingness to complete every task with a smile.
---
Nikki — Registered Dental Hygienist & EFDA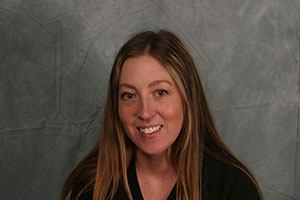 Nikki has been with our practice since 2010 and has had the pleasure of working with Dr. Kun and his wife, Fay, since 2004 while instructing his dental assisting school. She is a graduate of Harcum College, where she completed her studies in expanded functions dental assisting. She has also attended Northampton Community College, graduating with an associate degree in dental hygiene and local anesthesia. Nikki feels that the most satisfying aspect of being a part of the office is contributing to making a person feel true happiness in the transformation of their smile.
Nikki's diverse career training and over 20 years in the dental field enable her to assist in many situations whether it's demonstrating fair-handed dentistry to an interning student, educating a patient on the importance of oral care or helping rebuild a patient's self-esteem. In her free time, she enjoys spending time with her family, cooking, gardening and being outdoors. Nikki also has a beautiful, handsome son.
---
Eileen – Treatment Coordinator
Eileen is a graduate of Emmaus High School and has been in the customer services industry for over 30 years. She has detailed knowledge of insurance and customer relations is one of her greatest strengths. Eileen loves that everyone at our practice goes above and beyond for the patients. The close-knit relationship between the team helps them work together and the benefits get passed along to the patients. Eileen is married with 4 children and 3 grandchildren whom she loves to spend time with. She is also very involved in her church, loves to read, and spends time at the beach.
Jamie – Registered Dental Hygienist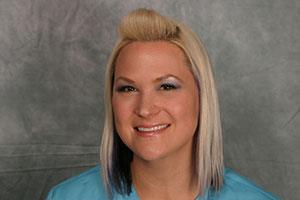 Jamie graduated with High Honors from NCC in dental hygiene and the Bel-Rea Institute in animal technology. She does her best every day to really focus on patient care and educate the patients on the status of their oral health. She particularly enjoys the people she works with, and appreciates that everyone works together as a team, creating a great atmosphere. Jamie has three dogs and four cats. In her free time she loves kayaking, hiking, camping and snowboarding.
Heidi – EFDA & CDA
Heidi joined our team in 2017. She has many years of experience as a dental assistant, and completes a number of continuing education courses yearly, along with certifications in OSHA safety, radiology and CPR. She enjoys helping our patients learn more about their oral health and changing the way dentistry is done. She enjoys being part of a team that uses the newest, most advanced technology and equipment to provide comprehensive, comfortable treatments.
Outside of the office, Heidi enjoys spending time with her family and friends; as well as riding, driving and showing horses.
Vaughn — Front Desk & Dental Assistant
Vaughn graduated from Lehigh Valley School of Dental Assisting in 2019 and went on to receive his associates degree in business from Northampton Community College in 2020, joining the Brandywine Dental team soon after. He loves the family aspect of the practice — everyone is great, and you always feel welcomed in — and he is constantly learning new things as part of our team. Vaugh wears many hats at our office, working at the front desk, assisting, sterilizing, tech support and whatever else the office needs.
Vaughn is one of seven children. When he's not at work, he enjoys traveling to different states and countries. His favorite place he's visited is the Dominican Republic.